Our Services
COMPLETE POWER GENERATION SOLUTIONS AND SUPPORT
We offer a range of services to suit your power generation needs. From design through to delivery and ongoing support – our team of skilled engineers and technicians are here to support you.
What We Do
Power generation solutions like no other
With headquarters in Melbourne and servicing customers Australia wide. Drac offer tier 1 power generation solutions to multiple industry sectors. Customer focus is engrained in our culture here at Drac – We understand that each project can present it's own unique challenges so each solution is entirely bespoke and tailored to your specific needs.
Why Choose Us?
THE DRAC DIFFERENCE
We are the only company in the industry that can provide a true in-house offering. This allows us to control every level of our supply chain. That's why we're the industry leaders in quality and project delivery.
ON-TIME, ON-BUDGET
Our reputation is testimony to on time and on budget projects. We've never missed a deadline.
FULLY IN-HOUSE TEAM
We don't subcontract out any part of the process or system. Everything is handled in-house by our team of experts.
COMMITMENT TO SAFETY
Our Zero harm attitudes ensure that we're always providing a healthy and safe work environment. We continuously monitor how we can eliminate risks in the workplace.
PEACE OF MIND
Our team of expert engineers and technicians will handle any roadblocks quickly and efficiently. Our customer retention is testimony to this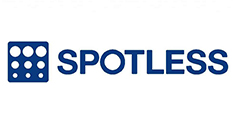 Industries
OUR INDUSTRY EXPOSURE
We service clients from a variety of different industries. This gives us a level of understanding unlike the rest. That is why we design boutique, custom-built solutions that are truly centred around the needs of our customer.
Commercial Construction
From lifts to smoke spill fans to the entire building – we can provide a constant reliable standby power solution to keep your tenants and assets protected.
Data Centres and Telecommunications
Cities, people and businesses rely on you. If you have a power failure it has a big knock-on effect. We'll make sure you never have to let anyone down if your power fails.
Government and Defence
You have an important role to play in keeping our country operating and safe. With a range of power generation solutions to support mission critical infrastructure, your operations will continue uninterupted.
Hospitals and Healthcare
Standby power is not convenience for you, it is a necessity. We treat your site with the respect it deserves because lives are at stake.
Mining, Oil and Gas
Whether it's diesel or gas, we can provide a wide range of standby or continuous power solutions to ensure your equipment is running around the clock
Utilities
Drac engage in contracts for the construction and operation of gas and diesel fired power stations that supply the electricity grid. With EPC capabilities, we can handle all aspects of your project in-house.