Looking for a quote, have an enquiry or would like to provide feedback? Fill out the form below to contact the Drac team.
OFFICE LOCATIONS

Phone Us: 1800 570 554
DRAC HEAD OFFICE AND FABRICATION FACILITY
3B Production Way, Pakenham, Victoria 3810
DRAC HEAVY FABRICATION FACILITY
37 Eastern Road, Traralgon, Victoria 3844
DRAC SHEET METAL FACILITY
75 Eastern Road, Traralgon, Victoria 3844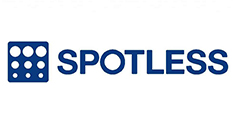 Why Choose Us?
THE DRAC DIFFERENCE
We are the only company in the industry that can provide a true in-house offering. This allows us to control every level of our supply chain. That's why we're the industry leaders in quality and project delivery.
ON-TIME, ON-BUDGET
Our reputation is testimony to on time and on budget projects. We've never missed a deadline.
FULLY IN-HOUSE TEAM
We don't subcontract out any part of the process or system. Everything is handled in-house by our team of experts.
COMMITMENT TO SAFETY
Our Zero harm attitudes ensure that we're always providing a healthy and safe work environment. We continuously monitor how we can eliminate risks in the workplace.
PEACE OF MIND
Our team of expert engineers and technicians will handle any roadblocks quickly and efficiently. Our customer retention is testimony to this