Drac Safe
WE ARE COMMITTED TO THE FOLLOWING
Drac values a healthy and safe work environment and promotes a Zero Harm attitude in an endeavour to stimulate and positively support all people to achieve outcomes in a safe manner while contributing to operational effectiveness and business sustainability.
Commitment 1
Establishing a commitment to leading by example.
Commitment 2
Ensuring that Personal Protective Equipment (PPE) is used where applicable and maintained appropriately.
Commitment 3
Providing written procedures and instructions that will ensure safe plant and systems of work.
Commitment 4
Consultation and communication with all employees on all Health and Safety matters driven by a Health and Safety consultative
Commitment 5
Continual support to injured/ill workers to ensure an early return to work
Commitment 6
Working in a safe manner as a key part of business strategy. Meeting all legal requirements as a minimum, taking into account, Codes of Practice, Australian & New Zealand Standards when a specific law is not defined
Commitment 7
Providing training, information, instruction and supervision to employees, contractors & visitors to ensure their safety. Adopting a systematic continuous improvement process that responds to incidents and accidents promptly in an effort to identify and eliminate risks in the work place
Commitment 8
Holding all managers accountable for Health and Safety Performance within their delegated level of responsibility to ensure that Health and Safety objectives and targets are met. Ensuring that all employees adopt a duty of care attitude to work in a safe manner, report all hazards/incidents and to correctly follow a safe system of work.
Health & Wellbeing
Policy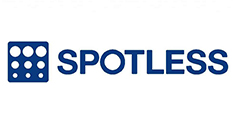 Why Choose Us?
THE DRAC DIFFERENCE
We are the only company in the industry that can provide a true in-house offering. This allows us to control every level of our supply chain. That's why we're the industry leaders in quality and project delivery.
ON-TIME, ON-BUDGET
Our reputation is testimony to on time and on budget projects. We've never missed a deadline.
FULLY IN-HOUSE TEAM
We don't subcontract out any part of the process or system. Everything is handled in-house by our team of experts.
COMMITMENT TO SAFETY
Our Zero harm attitudes ensure that we're always providing a healthy and safe work environment. We continuously monitor how we can eliminate risks in the workplace.
PEACE OF MIND
Our team of expert engineers and technicians will handle any roadblocks quickly and efficiently. Our customer retention is testimony to this